Workshops and classes
Creative Spark Workshops is creating a list of great classes in all sorts of media.
Have you ever wanted to try your hand at stained glass? How about wrapping up your very own jewellery creation or learning how to use all those functions on your digital camera? Maybe it's bedazzling that old tired purse or funking up a dated shirt. Perhaps you've always wanted to learn to draw or know more about how to mix your colours, then our classes are for you. Are you already a seasoned crafter and want to learn how to promote your handmade products? Learn this and much more as we build our list of workshops and classes. Check back often for updates or sign up for our quarterly newsletter with class and workshop updates, tips and tricks from our list of studio artists and links to great sites with inspiring ideas!

---
New workshops and classes! PD days too!

​
Illustrator & Photoshop for illustrators and artists -
Youth series - ages 12-1712 week course - Wednesday evenings, 6:30pm-8:30pm (Jan 31, Feb 7, 14, 21, 28; March 7, 21, 28 - no class march break )
Have you ever wanted to convert your sketches into digital art? In this BYOL (Bring Your Own Laptop) series, we'll learn how to scan our sketches and convert them into line art in Adobe Illustrator and use the power of Adobe Photoshop to create truly unique pieces of art. This is an introduction course which will bring level up to intermediate with some advanced techniques being explored.
Must have access to Adobe Illustrator and Adobe Photoshop on own laptop to participate in this course. Adobe programs can be 'rented' from Adobe.com and downloaded for $20 US a month for students.
​Cost:
$225
Maximum class size:
8
Workshop leader: Carolyn McLeod
(see bio)
Book today!
Workshop Registration
---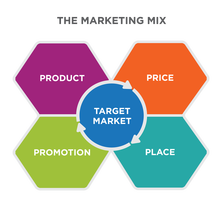 Marketing for Artists workshop
Two available dates: Sunday Jan 28th & Sunday Feb 18th - 1pm-5pm
Marketing for Microbusiness (individuals) March 18th, 1pm-5pm
In this 4-hour afternoon workshop, we'll explore the 4 P's of marketing: Product, Price, Place and Promotion, and how each works with what you offer and how to make them work for you. Budgeting, print and online options and managing your time will also be reviewed along with tips on market research. Be prepared to work on your marketing strategy! All necessary supplies will be provided.
Please provide links to your platforms (website and social media accounts) when signing up for the course so that the workshop leader is familiar with your current status.
Coffee, tea and snacks will also be provided.
Cost: $85
Maximum workshop size: 8
Workshop leader: Carolyn McLeod (see bio)
Book today!
Workshop Registration
---
PD Day art fun!

PD days can be fun AND productive! New at Creative Spark Workshops are full day creative workshops for kids ages 8-14. Most PD Day activities will be geared towards an upcoming holiday. Decor, crafts, accessories... lots of creative ideas to keep your kids busy all day and having fun while creating exciting arts and crafts.

PD Day Portrait Artiste - Friday, January 26 - 8:30-4:30
This PD Day will be all about drawing and painting. We'll create a self portrait in both water colour and acrylic on canvas. All supplies included in costs.
Morning and afternoon snack provided. Child needs to bring a bagged lunch.
Drop off is any time between 8:30am and 9:00am, pick up is any time after 4:30pm up to 5:30pm.
Cost: $60
Maximum class size: 10
Class run by: Carolyn McLeod
(see bio)
Book your child today!
Click here to register
---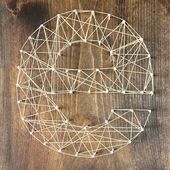 PD Day Home Decor - Friday, April 27th - 8:30am-4:30pm
This day will be focused on home decor. Wall art, our initials in lights, a window catcher, functional and funky 'stuff' box to hold trinkets for the dresser... an assortment of fun, funky and functional art for your room!
Morning and afternoon snack provided. Child needs to bring a bagged lunch.
Drop off is any time between 8:30am and 9:00am, pick up is any time after 4:30pm up to 5:30pm.
Cost: $65
Maximum class size: 10
Class run by: Carolyn McLeod
(see bio)
Book your child today!
Click here to register
---
Book your own workshop or party - available year round!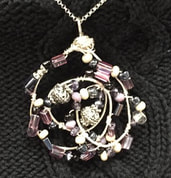 Women, Wine and Wire
Book your own Girls Night Out, Bridal Shower or Birthday Party!
Want to have a fun afternoon or evening out with the girls? Why not learn to create a piece of wire-wrapped jewellery for your next gathering? Bring your wine, your friends and have some great laughs while learning to make jewellery all at the same time. Each person will make at least one necklace 'drop' and a pair of earrings to take home. Choose from a variety of designs to create your wire wrapped design using a selection of jewellery tools and a variety of glass and crystal beads. Learn a new skill and have fun with the girls at the same time!
Costs: $30 per person for 4-5 participants; $25 each for 6-9 participants; $20 each for 10 to 14 participants.
Contact Carolyn McLeod-McCarthy
and book your Girls Night Out! You can see workshop leader Carolyn McLeod's designs at
cmc2designstudio.com
Evenings available
from September thru December: Monday, Thurs, Fri, Sat and Sun. Most weekend afternoons and evenings also available.
Book your Girl's night out today! Click here
---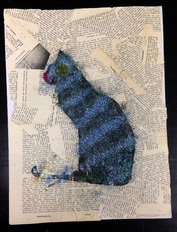 Kids Birthday Parties

Fun, creative and interactive!
What to do with 6-10 kids for a 2-3 hour birthday party? Bring them to the Creative Spark Workshops studio where they can create a take-home craft, eat their cake, open presents and have fun! The great thing is, no mess for you to clean up! All taken care of by the studio partners.
The art displayed here was done by a 9-year-old party invitee, one of two crafts they completed during their time at the studio.
There are a variety of crafts to choose from which include wire-wrapped beaded jewellery, ShrinkArt jewellery and/or keychains, decoupage artwork (we love using old book pages to create our backgrounds as in the example shown), acrylic painting and fun with portraits.
Costs:
$25 per child for 4-6 invitees, $20 per child for 7-10 invitees (numbers do not include birthday girl/boy)
The birthday girl/boy is FREE! All art supplies are included
Parties typically run 2.5 - 3 hours from start to finish.
Contact Carolyn McLeod-McCarthy
to book your child's birthday party today!
---
Classes & Workshop 'in the works'...


Introduction to wire wrapping jewellery (adult, tweens and kids classes); Paper Maché sculpting - for kids; BYOL (bring your own laptop) Adobe PHOTOSHOP intro through advance techniques; and we're working on some great summer camp ideas too!

---