Workshops and classes
Creative Spark Workshops is creating a list of great classes in all sorts of media.
Have you ever wanted to try your hand at stained glass? How about wrapping up your very own jewellery creation or learning how to use all those functions on your digital camera? Maybe it's bedazzling that old tired purse or funking up a dated shirt. Perhaps you've always wanted to learn to draw or know more about how to mix your colours, then our classes are for you. Are you already a seasoned crafter and want to learn how to promote your handmade products? Learn this and much more as we build our list of workshops and classes. Check back often for updates or sign up for our quarterly newsletter with class and workshop updates, tips and tricks from our list of studio artists and links to great sites with inspiring ideas!

---
Winter workshops and classes - Coming soon!

Adobe Creative Suite BYOL series (bring your own laptop)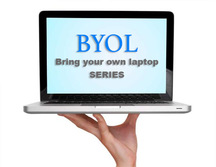 Jewellery workshop
Have you ever wanted to learn the software available from Adobe Creative Suite?
In January, classes will be held on Monday evenings, 6:30pm-9pm. This is a 6-week course for beginners who would like to learn how to crop, enhance and create special effects for their photography (from professional camera shots or even smart phone images!) that will work well on your website, social media platforms and in print. You will learn the differences in what is required in colour modes and file types and sizes to work for each along with many tips and hints you need to take your images from blah to Ah!
You can 'rent' any of the software titles from
Adobe systems
for as low at $30 a month (with a one-year membership). This gives you access to ALL adobe products and keeps you up to date with software updates.
Cost: $150
(must have software downloaded onto laptop). Class must have a minimum of 4 people signed up to run the class.
Instructor:
Carolyn McLeod-McCarthy
Yes, Sign me up!
Click here
---
Book any time!
Women, Wine and Wire - Book your own Girls Night Out!
Want to have a fun evening out with the girls? Why not learn to create a piece of wire-wrapped jewellery while enjoying a night out? Great for all sorts of occasions, including bridal parties. Bring your wine, your friends and have some great laughs while learning to make jewellery all at the same time. Each person will make at least one necklace 'drop' and a pair of earrings to take home. I will have a few designs for you to choose from for the class
Costs: $25 per person, BYOB (minimum of 4. $20 each for 6 or more, up to 10)
Contact Carolyn McLeod-McCarthy
and book your Girls Night Out!
---
Book any time!
Kids Birthday Parties - Fun, creative and interactive!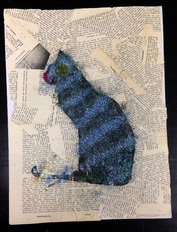 What to do with 6-10 kids for a 2-3 hour birthday party? Bring them to the Creative Spark Workshops studio where they can create a take-home craft, eat their cake, open presents and have fun! The great thing is, no mess for you to clean up! All taken care of by the studio partners.
The art displayed here was done by a 9-year-old party invitee, one of two crafts they completed during their 2.5 hour party at the studio.
Costs start at $15 per child for 4-6 invitees, $12 per child for 7-10 invitees.
The birthday girl/boy is FREE! All art supplies are included.
Parties typically run 2.5 - 3 hours.
Contact Carolyn McLeod-McCarthy
to book your child's birthday party.
---
Classes & Workshop 'in the works'...


Introduction to wire wrapping jewellery (adult, tweens and kids classes); How to promote your handmade products at craft/art/trade shows one day workshop; Paper Maché sculpting - for kids; BYOL (bring your own laptop) Adobe PHOTOSHOP intro through advance techniques; and we're working on some great summer camp ideas too!

---