Vendor Application Form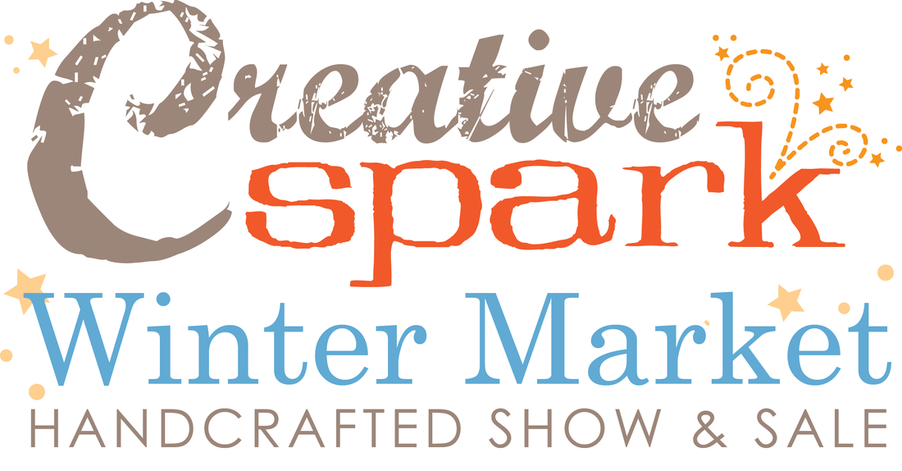 Saturday, December 2nd, 2017 10am-4pmThis is a handcrafted only, juried show
The show is heavily advertised with full-colour posters strategically located throughout the city, full-colour postcards distributed through vendors, the Guelph Creative Arts Council, public library outlets, supporting restaurants and retail stores and hand-delivered to 2,500 selected area homes. Includes radio and online promotions such as newsfeed Facebook and Kijiji ads as well as community listings on several sites. Press releases will also be sent out to all local news outlets.
Applications are now CLOSED
Due to overwhelming response to the earlybird call for entries, we are no longer accepting applications for the 2017 Winter Market. Thank you to all who applied!


Following information listed for reference only:


Earlybird special applications will remain open until Friday, September, 1st. All earlybird special applicants will be notified of acceptance by Sunday, September 3rd. Application will remain open until October 1st, pending available spaces. Payment will then be required within two weeks of acceptance. Details for payment will be emailed to you.



Application approval processApplications will be checked daily with first come, first served during our approval process. As this is a juried show with a focus on variety for our patrons, we have limited spaces for each discipline (typically no more than 3 spaces for each discipline i.e. jewellery, pottery, etc) based on the size of this show. This has the served Creative Spark Winter Market well. Our patron surveys reveal this is the number reason they enjoy the show: quality and variety.
---
The Venue
Dublin Street Church, 68 Suffolk St. W., Guelph, Ont.
Just around the corner from Downtown Historic Guelph with plenty of free parking both at the venue and in the surrounding streets makes this an ideal location for the show. The auditorium comfortably holds 27 vendors and set up allows for foot traffic to move a pass each and every vendor. The booked sound system will be accessed for music to be played throughout the venue to set a lively tone for the day and the Stage will once again be a place for live music in the afternoon.

Venue floor plan

There are 27 spaces available. 20 x 6' spaces and 7 corner spaces. Requested corner spaces will be given on a first come, first served basis to approved applicants

(please note small changes in corner booths from last year due to feedback from patrons and artisans).

Electrical access will also be given on a first come, first served basis to approved applicants as well. Please see locations of electrical access which are located along the wall space.

Unfortunately we cannot grant specific booth # requests as we like to make sure that location of same-type artisans are not located beside each creating direct competition. However, we will consider your requests as we lay out the floor plan with all approved applicants and do our best to meet those requests where possible.
Applications now CLOSED
Artist information - Please read carefully

EarlyBird special:
Single 6 foot booths are $100 and Corner booths are $130 until Friday, Sept 1st. After the 3rd, booths are $125 and $160 respectively so book early and save $$!
EarlyBird applicants will be notified by Sunday, September 3rd of acceptance into the show.
Deadline for applications
**
:
Early Bird special is open until Friday, September 1st. Don't delay, Apply today! Final deadline for registration is Sunday, October 1st, pending available spaces after earlybird space approvals.
Please note that the show may be filled by Sept. 3rd with earlybird applicants and application page may be shut down early due to filling the show by September 3rd.
Booth size:
Booth spaces (in orange, see map above) are 6' wide with 1.5'-2' between booths. Booth spaces in Green (see map above) are 6' x 6' (6 foot table + 4 foot table space makes up a 6' square space). 6' and 4' tables and chairs are available for use, free of charge, just let us know what you need. You are welcome to bring your own table(s) and chair(s).
Booth requirements:
Please display a sign to represent your company/name/product. Free-standing booths are ideal. Check out
www.vistaprint.com
for marketing materials such as signage, business cards, postcards to hand out, etc. This is a great way to advertise yourself at the show! They also offer discounts on a regular basis. You can upload or create and save your designs for purchase later. A great way to take advantage of the discounts they offer by having your marketing & promotional materials saved ahead of time.
Set up and take down:
The venue will open to vendors (and their helpers) at 7:30am, Saturday Dec. 2nd. Booths should be set up by 9:30am, a half hour prior to show start (early shoppers show up at 9!). Doors will open at 10am for patrons. Take down will start promptly after the show at 4pm. We need to be out within an hour (2016 show all 27 were out within 45 minutes - amazing teamwork!). Please make provisions to have your booth removed completely from the premises by 5pm. Thank you.
Application notes:
Please supply 3-5 photos of your items, a photo of your booth (or sketch), a description of your handmade items and what materials you use as well as contact information. It's easy! Just fill out the application form below. As this is a juried show, your application will be reviewed by a panel of judges for entry to the show. We're looking for unique creations and quality product. Is this you? Then please apply!
Vendor payment:
Once notice of acceptance is given, an email will go out to you with more details for payment and a show poster and postcard in pdf (printable too) and jpg form for you to print and post to all your social media platforms. Cheques or e-transfers are payable to Carolyn McLeod (show organizer) by Sunday, September 17th for EarlyBird special approved applicants, October 13th for additional approved applicants to reserve your spot. If payment not received by this deadline, your space may be given to another vendor on our waiting list.
We accept bank transfers via email as well (preferred method of payment). A receipt will be provided. Please do not send cash in the mail.
E-transfers can be sent to studio@creativesparkworkshops.com. Cheques can be mailed to:
Creative Spark Workshops
c/o Carolyn McLeod
100 Crimea St., Unit C8, Guelph Ont. N1H 2Y6
PLEASE NOTE: Cancellations 2-4 weeks (inclusive) will be subject to a cancellation fee of $50. We cannot accept any cancellations 2 weeks or less prior to the show and therefore cannot provide any refunds.
Show postcards:
Each accepted vendor will receive 50 postcards to hand out to fans, family and friends to help promote the show and your spot in it! Please let us know if you require more cards for other shows you are participating in to hand out.
Cancellations
Cancellations 2-4 weeks (inclusive) will be subject to a cancellation fee of $50.
We cannot accept any cancellations 2 weeks or less prior to the show
and therefore cannot provide any refunds.
---