May 2013 Newsletter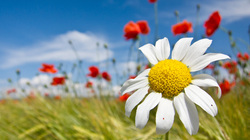 Introducing our first, ever newsletter!
It's been a long time in the works and it's finally here. Our first newsletter. Thank you to all who signed up for it and were wonderfully patient!
In this, our first volume quarterly newsletter, we've listed 2 summer camps as well as our upcoming workshops (a few still in the works) and information about our December Winter Market which is officially going ahead!
So please check it out, pass it on to others with children - ages 7&up (you're never too old to learn a new skill!) - for a full listing of what we're offering this upcoming season at the studio.




---